Since I don't want to miss the previous apps from our old forum. I will repost them here.
The following app is from:

ana:)
A.K.A.
ana:D
The thread will stay closed, if you want to talk about it, open a thread on General Discussion.



Let's start
---
ana:)-> apply
What is your Nickname: ana:)
How old are you?: .....
How long you have been playing AssaultCube?: 9 months

Did you was a former member of another clan?: yes,IRON
If (4) is yes, why did you leave?: i prefer be in U because i know MPx and i want be here with him
How do you contribute on Unbreakable Clan? I think that im friendly and active, i can do matches and if someone needs help i can try to help him/her

Do you have an account on assault.cubers.net?: No, but i can do it if you need it
Do you play Gemas and Twin Towers maps?: Yes, i played GEMAS and i play that map and others

Have you ever been, or are you now, blacklisted from any servers, and if so, why?: I think that no
What time zone are you in?: GMT +1
Tell us about a kind of player are you: Im a friendly and active player that like play with friends and i like have good mommets with them.
Well, if you need more information about me ask me here on in a PM

---
MPx:
ana, thanks for apply for the clan. the next what we need to do is have 3 matches on 3 differents modes [see dystropia apply topic].
You need to post the screenshots(1) and demos(2).
Hope you enjoy your stay here and welcome to U|nbreakable Forums!
(1) You can attach them on the topic.
(2) Upload the demos on some fileshare host sevice such like Dropbox (for preferences ;D)
Cya in-game!
---
dystropia:
hey ana, welcome! xD
Find me in the game and lets get some shoots for this
cya!
---
MPx:

1st Match: TOSOK on ac_desert
missed demo

maybe quico can help.
2nd Match: OSOK on ac_douze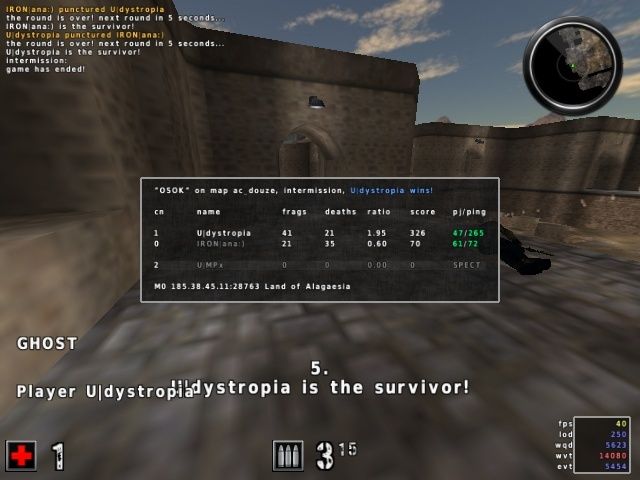 3rd Match: TDM on ac_douze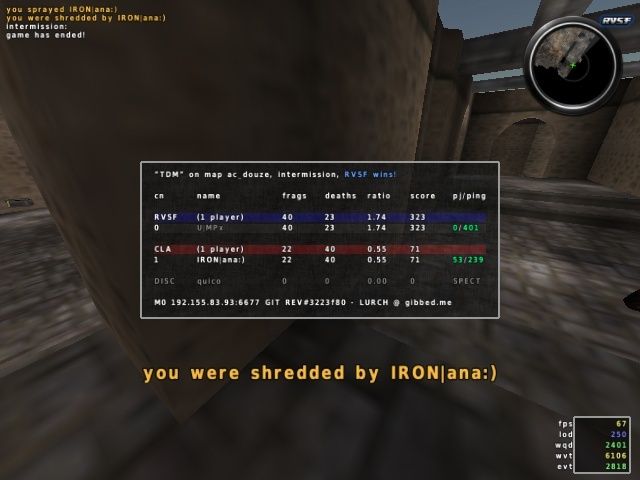 And the pub match: SURV on ac_desert3
DEMOS
---
Quico:
sorry i didnt take the demos, i didnt remember it sorry

---
U|Leader





Posts

: 368


Join date

: 2014-06-11


Age

: 35


Location

: Argentina




---
Permissions in this forum:
You
cannot
reply to topics in this forum